1. Karela Juice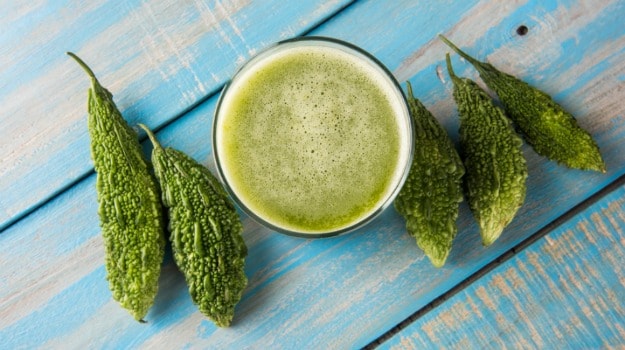 It may not sound palatable to juice but the bitter gourd, but the truth is that it really helps in losing weight. Drinking karela juice regularly stimulates the liver to secrete bile acids which are required for metabolising the fat. Moreover, karela is very low in calories. A 100 gram serving of bitter gourds contains just 17 calories! This is the best juice for weight loss.
2. Pomegranate Juice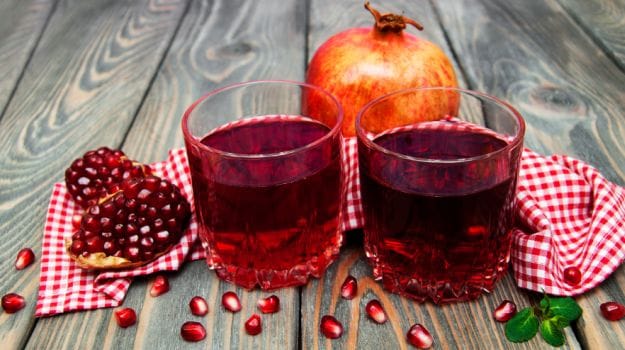 Pomegranate juice is great for your skin and to get back your natural glow, but it may also help in weight loss. According to Delhi-based Weight Management Expert, Dr. Gargi Sharma, "Pomegranates are rich in antioxidants, polyphenols and conjugated linolenic acid – all of which help you burn fat and boost your metabolism. Pomegranate juice also helps in suppressing your appetite."
3. Watermelon Juice
This juicy fruit provides only 30 calories per 100 grams and keeps you hydrated. "It is rich in amino acid arginine which helps in burning fat," says Dr. Gargi Sharma.
4. Pineapple Juice
Pineapple juice is believed to be a great remedy for belly fat. An important enzyme called bromelain which is found in the juice of pineapple helps in metabolizing protein and burns away excess stomach fat. Moreover, bromelain works with other enzymes such as lipase to digest fats and suppress your appetite. Just like oranges, pineapple is also a catabolic food which means that your body spends more calories to burn the fruit than it actually contains.
5. Orange Juice
Freshly squeezed orange juice could be a healthier, low-calorie alternative to all your fizzy drinks and colas. Orange is considered to be a negative calorie fruit which means that it contains fewer calories than what your body requires to burn it. Simply put, you burn more than you eat!